There are loads of classes in or near Ryedale. I have picked out a few with contact details (hopefully a good selection to give you an idea of what is available)…. Hope you enjoy whichever class you choose! Click on the title to be taken to the website.
All classes are listed in the What's On area. Weekly Classes 0 – 5 years are listed by day and Weekly Classes 4 – 12 years by Activity.
---
BABY SENSORY
Award-winning, sensory-rich development classes designed to support you and your baby from birth. Regular exposure to an incredible range of sounds, smells, sights, textures, music, dance, signing and massage all help rapidly develop the brain in your baby's first year
Contact Leila Hogg by emailing Scarborough@babysensory.co.uk Alternatively, visit their website for more details and book a trial. Check them out on Facebook
---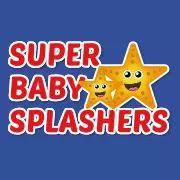 SUPER BABY SPLASHERS
Tuesday to Friday at the Flower of May Holiday Park, Lebberston Cliff, Scarborough YO11 3NU
for babies 8 Weeks old up to toddlers 4 years old.
10 week courses.
Call Claire on 07837472428
---
MOO MUSIC
Are you looking for a fun and exciting class that you and your little one can both enjoy? With our mix of singing, dancing, signing and multi-sensory activities for babies Birth to 5 years set to a soundtrack of over 100 original songs then Moo Music could be just the class for you!
Every Thursday at St Columba's Church hall, 119 Dean Road, Scarborough, YO12 7JH
Sessions do need to be pre booked. Limited spaces available. £5.00 per child per session, booked 6 weeks in advanced.
New customer special offer 3 sessions for £10.00.
Contact Sarah 07528789782
moomusicwithsarah@gmail.com
---
MINI MONKEY GYM
We provide 0-5 year olds with an active, fun filled class to help with their all round development.
Tuesdays – Newby and Scalby Hall
Fridays – St James, Seamer Road.
Call Sarah Simpson on 07894 007506
---
WATER BABIES
Swimming for 0 – 5 years in Carnaby.
Contact 01904 607110 or littlefish@waterbabies.co.uk for more information.
Quote SCARBOROUGH MUMBLER and we will send them a free Splashabout Happy Nappy (required for the lessons) with their starter pack – worth £9.99.
Read the story of a baby's first lesson here
---
HAPPY SLEEPY BABY
Happy Sleepy Baby Providing baby massage and baby yoga classes, workshops and one-to-one sessions. Empowering parents to help soothe and settle their babies in a friendly and relaxed environment.
New Baby Yoga class starting Wednesday 2nd May at 10am at the Sensory Playhouse, Falsgrave Road
Rebecca Palmer 07709117341
---
PQA

PQA is a weekend performing arts Academy providing tuition for children and young people from 4-18 years. Students spend three hours with us, rotating through hour-long sessions in Comedy & Drama, Musical Theatre and Film & Television. Students are split into groups according to their age and are taught by specialist teachers.
Classes are held every Sunday at Scarborough Sixth Form College, Sandybed Lane, Scarborough, YO12 5LF.
For more information please visit their website here, or call 0800 5316282 or email james@pqacademy.com.
---
WATER WOBBLERS
All our courses are run in 5 week blocks to be paid in advance with a £15 deposit to secure your place and the rest to be on the first lesson.
Pre School Classes (3 & 4 years) and a Parent and Baby / Toddler Class (12 weeks to 3 years) on Monday mornings.
Parents and Baby / Toddler Class on Tuesday mornings
Classes for age 4+ on Saturdays.
Contact Maria on 07823 381113
Green Gables Hotel, West Bank, Scarborough
---
HAWKES HEALTH & FITNESS
Football lessons from 3 years plus in Scarborough
Contact Robbie of Hawkes Health & Fitness on 07584 418403
robbie@hawkeshealth.org
---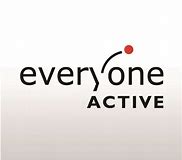 ACTIVE ANTZ
Monday: 1pm – 3pm
£3
Designed to give you and your child time to play and learn from each other, Active Antz encourages you and your child to try a variety of activities each week. These range from exploring soft play shapes to jumping on bouncy castles, singing, crafts and much more.
Scarborough Sports Village
Ashburn Road, Off Valley Road, Scarborough YO11 2JW
01723 377500
---
SUPER SWIM ACADEMY
Children 4 up to any age and any level.
Monday to Thursday 4pm – 7pm at the Flower of May Holiday Park, Lebberston Cliff, Scarborough YO11 3NU
Also lessons at Green Gables Hotel in Scarborough YO12 4DX on Monday, Tuesday, Thursday, Friday and Sunday evenings.
10 week courses.
Call Claire on 07837472428
---
DIVE IN
Dive In offer swimming lessons for children aged 4 to 11 years.
Lessons at Carnaby on Monday & Wednesday 4pm – 6pm and Saturday & Sunday 9am – 12pm
info@divein2swim.co.uk
07593 545237
Facebook
---
YORKSHIRE COAST SCHOOL OF BALLET
Great variety of classes (ballet, contemporary and jazz) for children aged 2 years plus across three locations, Scarborough, Filey and Ayton.
Learning to dance is not only fun and enjoyable but also comes with many other benefits. Taking a class at YCSB will improve your flexibility, agility, strength and is a great way to make new friends.
Yorkshire Coast School of Ballet
12 Almond Close, YO14 9NW Filey
01723 516395
---
Please contact the class providers directly if you want any more details or to book classes for your little one.
There are lots more classes listed on the website:
Weekly Classes 0- 5 years
Weekly Activities 4 – 12 years