To end the Christmas Holidays, we had teacher training so we hopped in the car and popped to Dalby Forest. Both kids choice (they agreed)!!
We downloaded GLOW TRAIL clue hunt app – it is free from www.forestryengland.uk/shaunthesheep and will need to be downloaded before your visit. PLEASE do download this, it really makes the trail. We also took the bikes plus plenty of clothes and a packed lunch so we could really make the most of our visit.
After much deliberation we decided to do the Shaun the Sheep Farmageddon Glow Trail first. The start is situated at the Playground side of the Visitor Centre, therefore we parked near Go Ape.
To avoid arguments, we bought the paper trial pack for Eliza and Henry had control of the app. Everyone happy…. we really enjoyed it! Underfoot the going was good, kids had wellies, I had boots – perfect. The paper trail was great for Eliza, she enjoyed it and Henry loved the app! He was in charge of the challenges, even had mummy hopping and doing star jumps! The puzzles are good too and kept him entertained. We all had a lot of fun with the photo bit of the app….a space ship in Dalby Forest, imagine?! Make sure you have allowed the app to have access to your camera before you start to avoid faffing (lesson learned!). The paper activity pack was perfect for Eliza too – she really enjoyed it and was thrilled with the stickers and other goodies, doing the activities afterwards.
"It was really fun, I loved the App and think its the best walk I've had at Dalby" Henry

"I had a fun time, I loved seeing Shaun, especially having my photo taken with him!" Eliza
Henry is 7 and is absolutely the right age for this trail. Eliza is 5 next week and whilst below the Dalby Forest recommended age of 6, she was determined it would be fine and she was. She is a tough cookie though and fiercely determined- can't imagine who she takes after! You know your children but be aware there is a steep uphill and downhill section so definitely is not push chair friendly. It is a not a fully accessible trail and is NOT on the Ellerburn Trail where Zog is located. It is a bit more challenging hence the slightly older age recommendation. Also if you are thinking about taking children slightly younger than recommended, perhaps take into account how much rain there has been. We went after a dry couple of weeks and ground was perfect with any slightly muddy bits being repaired with wood chip. It took us one hour twenty minutes and we kept going the whole way with some stops for photos, challenges and of course at the clues.
We then had a packed lunch, blew up our muscles and took on a bike ride with Mummy running! We headed to the Ellerburn Trail, after a cheeky car move (to another designated car park) to save legs. This is the perfect place for kids gaining confidence on their bikes. Both had a go on the Skills Area. I had to help Eliza but everyone has to have a go and she was determined she was having one! Henry loved it! We even spotted a toad!
We went off peak so parking was £5. We bought the Activity Pack which cost £3.50 and were organised with packed lunches etc so it was good value fun. Perfect for having fun whilst saving money post Christmas!
A lovely couple of hours to end the Christmas holidays.
Off peak charges (November to February) £5
Peak charge (March to October) £9 to park at Dalby (£5 after 16.00) and you could easily spend a day there enjoying the great outdoors!
Low Dalby , Thornton-Le-Dale, Pickering
Sat Nav Postcode: YO18 7LT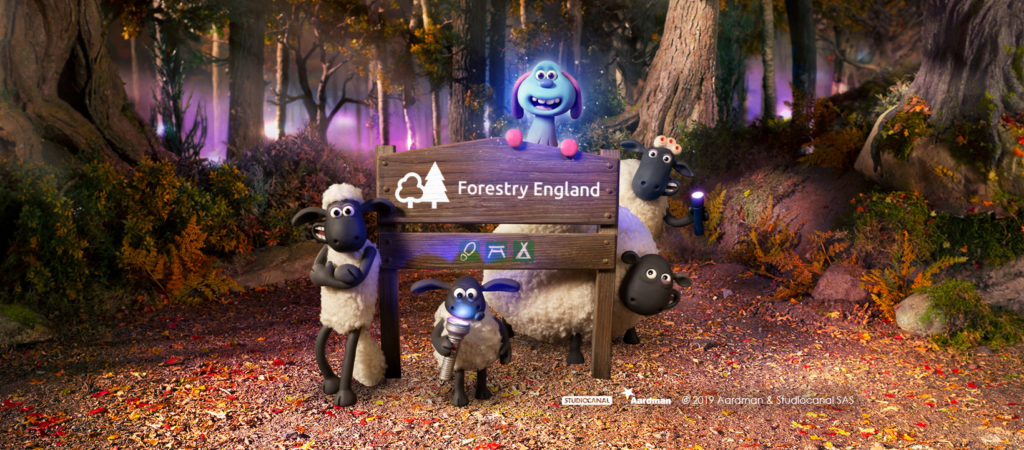 Dalby Forest is situated on the southern slopes of the North York Moors National Park. It is an ideal destination for families, walkers, cyclists and outdoor adventure.
13 walking trails (including easy access) including Zog for the younger children.
6 cycling trails
4 running trails
2 play areas
Go Ape for Treetop Challenge, Treetop Adventure and Forest Segway
Cafés
Multiple BBQ and picnic sites
Staindale Lake
Keep going through Low Dalby to Adderstone. This is a lovely area. There's plentiful parking, a play area, Gruffalo trail, Enchanted Wood, walking trails and a green cycle route up there for starters. Great place for a bbq or picnic!
Dalby Forest Cycle Hub for hire of bikes, bike trailers etc. Helpful staff and good equipment.
Hidden Horizons are the fixed onsite partner in the courtyard offering family and children's activities throughout the summer holidays and year-round.
Dalby Activity Centre for outdoor activities, paintballing and airsoft centre. Great fun for 7 years plus.
Dogs welcome